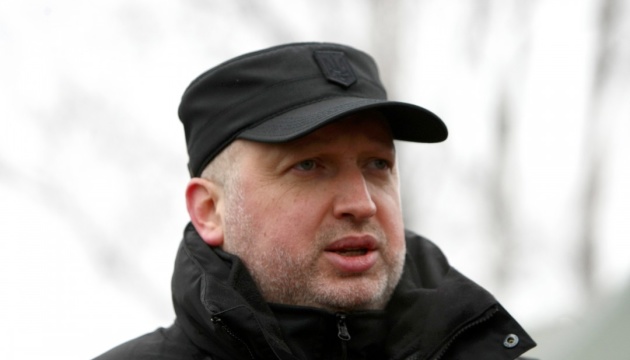 Turchynov not rules out escalation in Mariupol direction in December-January
In December 2016-January 2017, the Russian-terrorist troops will try to aggravate the situation in Mariupol direction.
Secretary of the Ukrainian National Security and Defense Council (NSDC) Oleksandr Turchynov said this in an interview with Interfax-Ukraine, the press service of the National Security and Defense Council reports.
"We cannot exclude that in December- January, before the inauguration of the new president of the USA, the Russians will, after all, try to significantly aggravate the situation by conducting local offensive operations. At the same time, Mariupol direction remains the most dangerous one," he said.
Turchynov stated that over the last one and a half-two months, the most intensive activity of the enemy in terms of the number of shellings and the attempts by the secret subversive groups to penetrate can be observed in Mariupol direction, which can be compared by intensity to the situation in the Avdiivka industrial zone.
The NSDC secretary explained that "Mariupol with its port and plants is the strategic aim for them" because "the deformed economic model of the occupied Donbas cannot function without financial subsidies from the Russian Federation". "And for the Russians, who now have serious economic problems, these subsidies become a heavy burden. To compensate for the losses, they need new objects for robbery, some semblance of a working economic model," he said.
ish