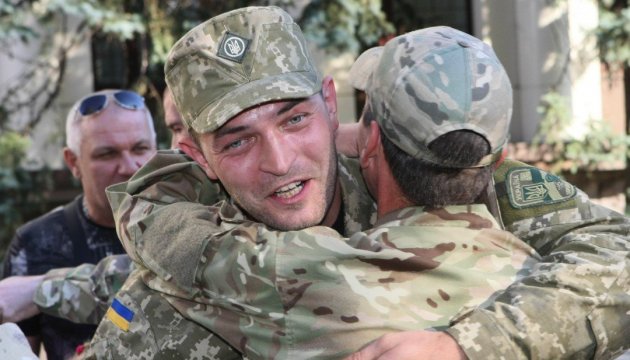 General Staff plans demobilization of 'sixth wave' for September-October
The demobilization of servicemen of the fifth wave of conscription is planned to take place in September-October of the current year.
Acting Chief of the Main Personnel Directorate, Deputy Chief of the General Staff of the Ukrainian Army Volodymyr Talalay posted this on Facebook.
"If military and strategic situation doesn't worsen, then in September we plan to submit for consideration of the Ukrainian president a relevant draft law and start demobilization of the sixth wave this month and discharge the main part of conscripted servicemen in October 2016," Talalay stressed.
Thus, all servicemen of the sixth wave of conscription, who do not want to remain in the Armed Forces, will be discharged in line with the established order.
iy