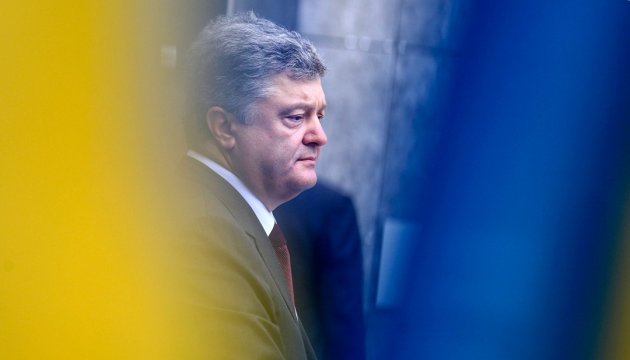 Poroshenko: OSCE mission should take control over Ukrainian-Russian border
Ukrainian President Petro Poroshenko believes that the key condition for peace in Donbas is return of full control over the Ukrainian-Russian border. However, first the control over the border should be taken by the armed OSCE police mission.
Petro Poroshenko said this at the National Technical University of Ukraine "Ihor Sikorskyi Polytechnic Institute of Kyiv" on the occasion of the Day of Knowledge.
"The key condition is to ensure peace in Donbas – 409 km and 300 m of the border with Russia must be taken under control by representatives of the OSCE armed police mission with Ukrainian security officials and border guards joining them afterwards," the President emphasized.
"I am sure that our efforts will return these territories and establish sustainable peace and security," Petro Poroshenko said.
ol