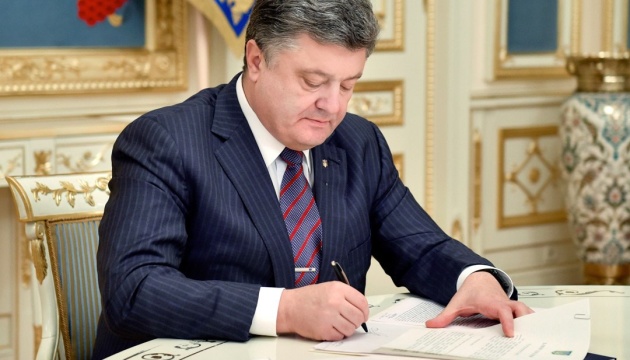 President Poroshenko signs law on special operations forces
Ukrainian President Petro Poroshenko at a meeting with special operations soldiers has signed a law on amendments to some laws of Ukraine regarding special operations forces of Ukraine's Armed Forces, the president's press service reports.
"Today is an important and solemn day in the life of Ukraine's special operations forces. This is the result of joint and coordinated work of many people. Today we sign the law that will complete the establishment of the special operations forces of Ukraine's Armed Forces of Ukraine," Poroshenko said.
The President called that law "a demand of time so that the defense of Ukraine can become much more efficient".
The President stressed that the issues of state defense, security and defense reform, supply of modern armament and equipment were the top priority topics during his international meetings and visits.
"Our partners from the USA, Canada and EU pay special attention to the special operations forces in the context of joint training".
According to the President, Ukraine has already established the special center and elaborated special training programs that allow fast and qualitative training of special operations forces.
iy