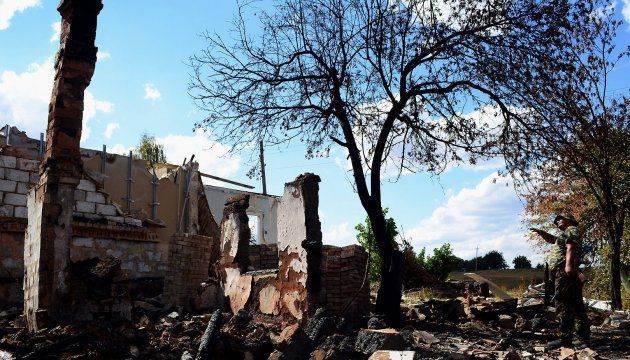 Human rights activists reveal new evidence of attacks on Donbas from Russia
The International Partnership for Human Rights (IPHR) human rights organization has released the evidence of shelling of residential areas of Luhansk region from the territory of the Russian Federation in the summer of 2014.
This is stated in the IPHR's report, DW reports.
The document presents "evidence of illegal crossing of the Russian-Ukrainian border by militants from the Russian Federation as well as shelling originating from Russian territory. The report examines armed attacks targeting the Kolesnykivka, Komyshne, Milove, Krasna Talivka, Dmytrivka and Pobeda settlements in the eastern Ukrainian region of Luhansk in the summer of 2014," the statement reads.
Human rights activists hope that their report will help to bring to justice those who gave the criminal orders. "We show the facts of crossing the Ukrainian border by Russian military, i.e. the manpower, as well as helicopters and armored vehicles. These findings support the conclusion that the hostilities can be qualified as an armed international conflict with direct involvement of the Russian Federation in it," said Svitlana Valko, IPHR's Ukraine Field Mission Coordinator. She added that all the evidence would be sent to international courts to help victims of the conflict to protect their rights.
ol