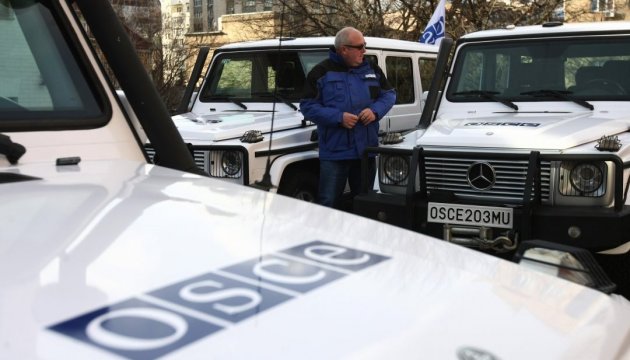 OSCE Special Mission to open Forward Patrol Base in Schastia
The OSCE Special Monitoring Mission (SMM) to Ukraine will open a new Forward Patrol Base in the town of Schastia, Luhansk region, the OSCE's press service reports.
"Principal Deputy Chief Monitor of the OSCE Special Monitoring Mission to Ukraine Alexander Hug will visit Schastia tomorrow, May 25, together with other monitors so as to open a new Forward Patrol Base of SMM," reads the report.
Forward Patrol Bases are created to extend the monitors' presence in the areas where most incidents take place, thereby enabling the Mission to follow up on the incidents faster and more efficiently.
iy