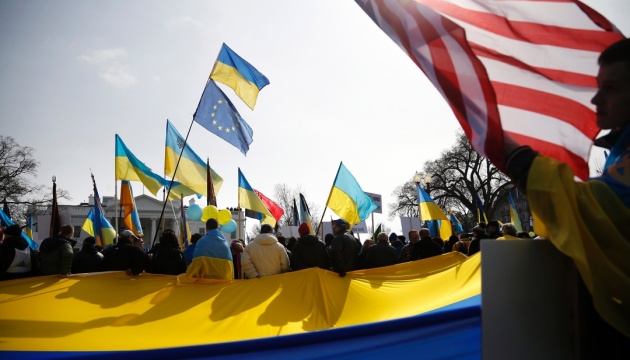 US not providing Ukraine with lethal weapons not to provoke escalation
The United States does not provide Ukraine with lethal weapons not to provoke escalation of the Donbas conflict.
U.S. Permanent Representative to the UN Samantha Power said this in an interview with the Voice of America.
"The White House believes that a military solution to the conflict would be a disaster for all... Double down and giving Ukraine more weapons, we get more pain for Ukrainians. A lot more people will suffer," she said.
According to her, Washington believes that economic and diplomatic pressure on the Kremlin together with the successful reforms in Ukraine will be a more effective way than the military one.
"We have provided a lot of non-lethal weapons, about three billion dollars in loans and other forms of financial assistance. We are investing in the reform of justice and anti-corruption programs. Time will show that such a policy and the isolation of Russia will bring the expected results," Power said.
ol