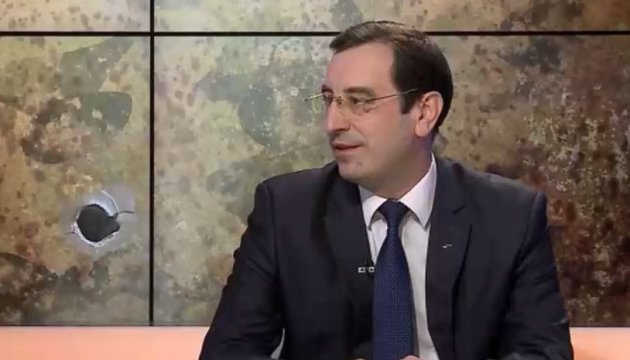 Russian General Astapov recalled to Moscow – he was "uncovered" by media
Commander of the First Army Corps of Russian troops, Major-General V. Asapov has been urgently recalled to Moscow, since information about him was leaked to the media.
Representative of the chief directorate of defense intelligence of Ukraine Vadym Skybytsky told a briefing on Friday, Ukrinform reports.
According to the intelligence officer, chief intelligence directorate continues to collect information to identify the Russian servicemen who are directly involved in the military operations in Ukraine. Ukraine intelligence obtained new data on the Russian citizens who are serving in divisions of the first and second army corps in Donbas.