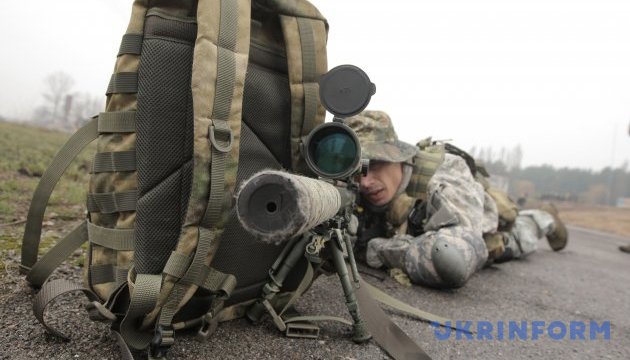 U.S. military instructors train newly formed Ukraine special operations forces in Khmelnytsky region
Foreign instructors assist in the formation of Ukrainian elite forces in the Khmelnytsky region - special operations forces (SOF) of the Armed Forces of Ukraine.
A press release available to Ukrinform has stated.
"Instructors from the U.S.A. conduct a training course for Ukrainian military Special Operations Forces (SOF) of the Armed Forces of Ukraine. Courses are taught at a military unit base for special operations in the Khmelnitsky region," a statement said.
The press release notes the six-month program is nearing it completion for the first stage of military SOF.
"The program features theoretical and practical components, but the priority I given to practical skills. The duration of the course is six months. Right now the first group of military SOF is completing its training course and selection for another large group begins," the press release said.