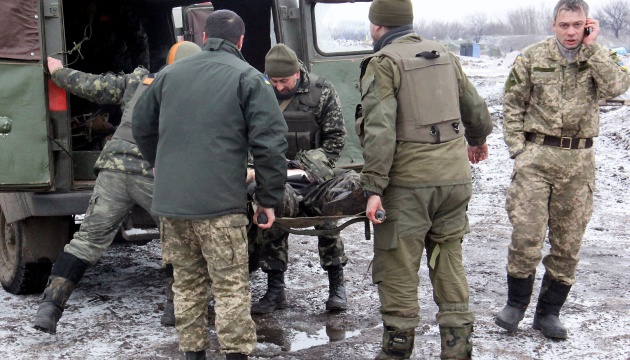 Road bomb kills one serviceman and injures another in ATO zone
A military truck with two Ukrainian soldiers was hit by a road bomb on Feb. 25 near the front lines in the Donetsk region. One was killed one and another military injured and they all fell into the hands of rebels.
Spokesman for the Administration of the President of Ukraine on the ATO Colonel Andrei Lysenko told a briefing in Kyiv on Monday, Ukrinform reports.
"We inform that on February 25 two servicemen of the Armed Forces of Ukraine were driving in a truck towards the front line and were hit by the road bomb. The explosion destroyed the military truck completely, one Ukrainian soldier was killed. The second soldier along with the body of the dead fellow serviceman were captured by an illegal armed group," said Lysenko.
The deadly incident occurred in Bahkmutka district of the Donetsk region.
"The Ukrainian authorities and military commanders make every effort to return them," the spokesman noted.