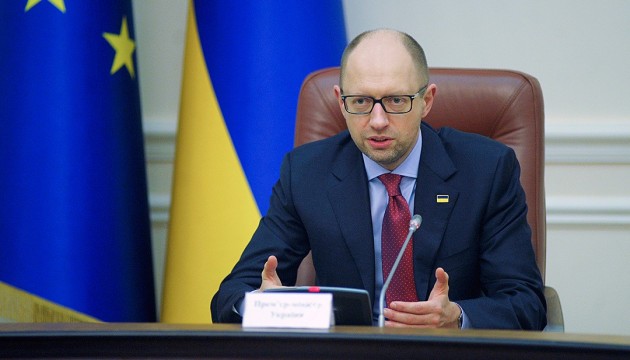 About 140,000 servicemen on contract serve in the Armed Forces - Yatsenyuk
Prime Minister Arseniy Yatsenyuk said that nearly 140,000 military contractors are serving in the Ukrainian Armed Forces.
He told TV viewers on Sunday during his "10 minutes with Prime Minister session", Ukrinform reports.
"Now the figure of professional army in Ukraine is about 140,000 people, a similar case is with the National Guard of Ukraine," said Yatsenyuk.
According to him, Ukrainians have begun to actively be recruited into the Armed Forces of Ukraine since the government has significantly increased the wages of military personnel.