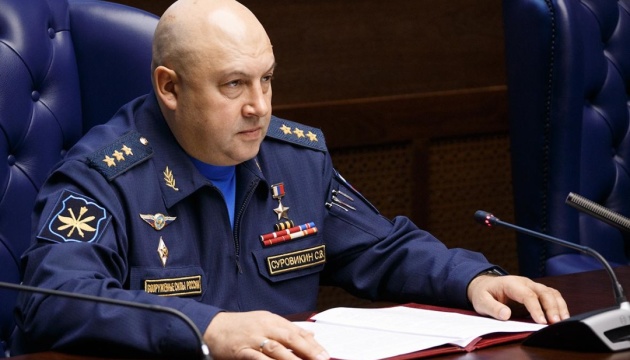 Russian General Surovikin's arrest lifted - media
Russian army general Sergey Surovikin, one of the main commanders responsible for the operation in Ukraine who was detained after Wagner Group leader Yevgeny Prigozhin's mutiny attempt in June, was reportedly released from custody.
That's according to The New York Times citing two unnamed U.S. officials and a person close to Russia's defense ministry, Ukrinform reports.
According to U.S. officials, although General Surovikin is likely to have been officially released from custody but it remains unclear whether any restrictions have been imposed on him, including those on free movement.
Surovikin was released a few days after Prigozhin was killed in a plane crash late last month. The general currently retains his rank and technically remains a military officer, but he no longer has any career prospects, said a person close to the Russian defense ministry.
It is noted that on Monday, Surovikin surfaced publicly for the first time after the foiled mutiny in a photo published by Russian journalist Ksenia Sobchak.
"General Sergey Surovikin is out: alive, in good health, at home with his family in Moscow," Sobchak wrote.
Aleksey Venediktov, who headed the Echo of Moscow Radio Station, also wrote on Monday that General Surovikin was at home with his family.
"He is on vacation and at the disposal of the Ministry of Defense," wrote Venediktov.
From October to January, General Surovikin was the main Russian officer responsible for military operations in Ukraine. He oversaw the withdrawal of Russian troops from parts of Kherson region and the transition to a defensive strategy, including the construction of a large defensive network known as the "Surovikin Line."
As reported earlier, the deputy commander of the joint group of Russian troops in Ukraine and chief of the aerospace forces, General Sergey Surovikin, was detained and isolated by Russia's counter-intelligence in connection with his possible involvement in Wagner Group's insurrection attempt.