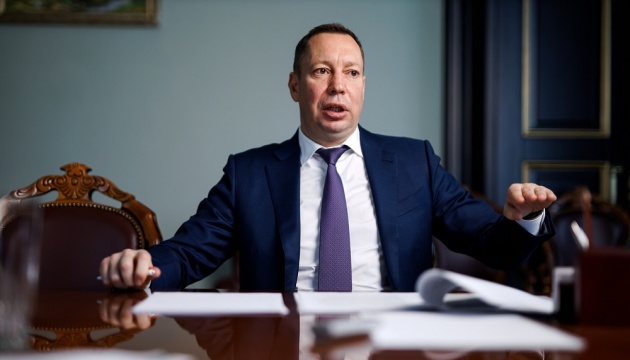 Former NBU head Shevchenko suspected of creating criminal organization - NABU
The former chairman of the board of Ukrgasbank and former governor of the National Bank, Kyrylo Shevchenko, has been served with a new suspicion of creating a criminal organization and money laundering.
According to Ukrinform, the National Anti-Corruption Bureau of Ukraine (NABU) reported this.
The NABU and Ukraine's Specialized Anti-Corruption Prosecutor's Office (SAPO) have updated the suspicion against Shevchenko. Now he is suspected of creating a criminal organization and money laundering.
In addition to Shevchenko, his former deputy at Ukrgasbank, Denys Chernyshov, and the former director of the NBU's department for corporate VIP clients, Oleksii Liutyi, were charged with the same articles of the Criminal Code of Ukraine.
According to the investigation, the management of Ukrgasbank, having information about the placement agreements concluded with large clients, forged a number of documents according to which 52 individuals and legal entities allegedly helped to attract clients to the banking institution. For such assistance, they received an agency fee of over UAH 206 million in 2014-2019.
The accounts to which the remuneration was paid were opened only at Ukrgasbank. This provided the members of the criminal organization with the opportunity to access, control and dispose of these funds, the NABU emphasized.
Members of the criminal organization from among the bank's employees could withdraw funds independently both at the bank's cash desks without the persons in whose names these accounts were opened and by transferring funds to other accounts. In other words, the remuneration was paid to the accounts of fictitious persons, and the full disposal of funds was carried out by members of the criminal organization, the NABU noted.
In this way, the criminals seized over UAH 206 million. A number of financial transactions were carried out to legalize and disguise the illegal origin of these funds. The money was used for their own enrichment, providing kickbacks to the heads of state-owned business entities for placing significant amounts of money in the bank and financing other illegal activities, the NABU informed.
As Ukrinform reported, on October 24, 2022, the NABU put three Ukrgasbank officials on the wanted list, who, according to the investigation, were involved in embezzling over UAH 200 million.
Among those involved in the case is former NBU Governor Shevchenko. On October 6, the NABU notified him of suspicion.
In November, Shevchenko was put on the international wanted list.
On December 8, the High Anti-Corruption Court arrested Shevchenko in absentia.
In June of this year, the NABU's director, Semen Kryvonos, said that the Prosecutor General's Office had sent a request for Shevchenko's extradition.