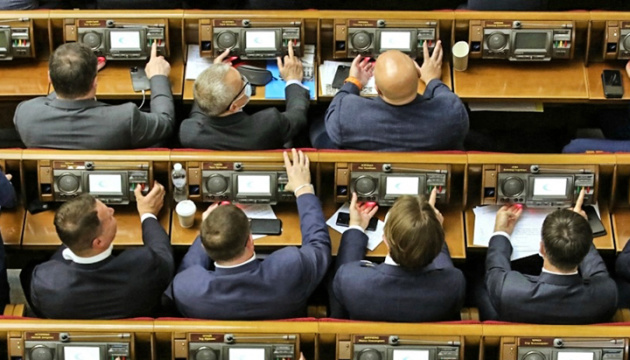 Rada to consider decriminalizing porn
A group of Ukrainian lawmakers tabled in parliament a bill on the decriminalization of pornography.
People's Deputy of Ukraine with the Holos (Voice) parliamentary faction, Yaroslav Zhelezniak, reported the news on Telegram, Ukrinform saw.
The draft law was developed with the aim of decriminalizing acts related to pornography in the part that does not constitute a public threat, as well as the creation or maintenance of "places of debauchery and solicitation" as those that cause no significant harm, which will strengthen protection against interference in private life.
According to the MP, the bill will thus abolish Articles 301 and 302 of the Criminal Code in the current version if adopted.
At the same time, Zhelezniak explained that criminal liability will remain in place exclusively for porn without consent (revenge porn, deep fake), extreme porn (rape, zoo-, and necrophilia), and porn involving children and for children."
"To avoid the temptation to manipulate the issue: running a prostitution ring, involvement in prostitution and human trafficking also remain criminal offenses (these are separate articles)," he added.
It is noted that the adoption of the draft law is aimed at protecting individuals from being prosecuted for acts that do not pose a public threat and implementing constitutional provisions that direct the government efforts toward the protection of human rights and freedoms and their guarantees, including the right to non-interference in private life.
Also, if adopted, the law is expected to reduce corruption and the time spent by law enforcement on prosecuting persons for socially safe actions, and to improve the effectiveness of the fight against the distribution of pornography without the consent of the persons involved, as well as extreme pornography, and strengthening safeguards against the distribution of pornography among minors.
In addition, he notes the potential increase in tax revenues through pulling the porn business from the shadow.