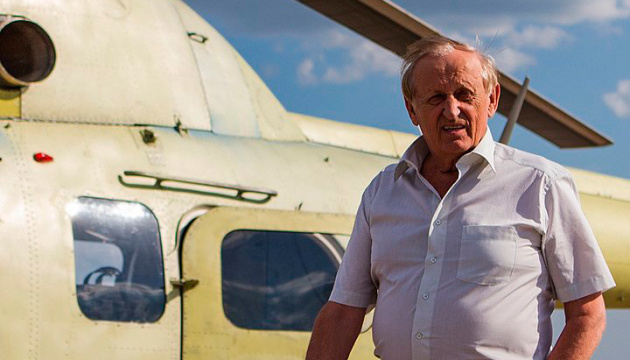 Detained Motor Sich chief wants to be swapped to Russia - media
The ex-president of Ukraine's Motor Sichi aviation engine manufacturer Vyacheslav Bohuslaev has reportedly asked the authorities to be put on the list for prisoner exchange with Russia.
That's according to RFE/RL's Schemes project, referring to a copy of an appeal Bohuslaev purportedly filed with the head of the President's Office, Andriy Yermak.
"Please add me to the list for exchange with the Russian Federation," Bohuslaev reportedly wrote.
The document bears his signature with the note: "Bohuslaev, retiree, 1st grade disability. His lawyer's cover letter suggests that the application was signed on March 20, 2023.
Schemes inquired from the President's Office and the Main Intelligence Directorate of Ukraine's Defense Ministry about the chances the former head of the strategic enterprise has for being exchanged.
"Ukraine will continue to utilize all available tools to return our prisoners of war and illegally held civilians from the aggressor state. But as far as specific cases and names are concerned, we can comment on this only based on our results," Andriy Yusov, a spokesperson for the Coordination Headquarters for the Treatment of Prisoners of War, said in a comment to Schemes.
In Ukraine, Bohuslaev is charged with aiding and abetting the aggressor state, collaborating with the enemy, facilitating the activities of a terrorist organization, and, more recently, acting against the Armed Forces. He is currently being held in a pre-trial detention center, pleading not guilty.
As Ukrinform reported earlier, the Shevchenkiv District Court of Kyiv granted the motion of the Prosecutor General's Office to extend Bohuslaev's custody period for 60 days, until May 27.