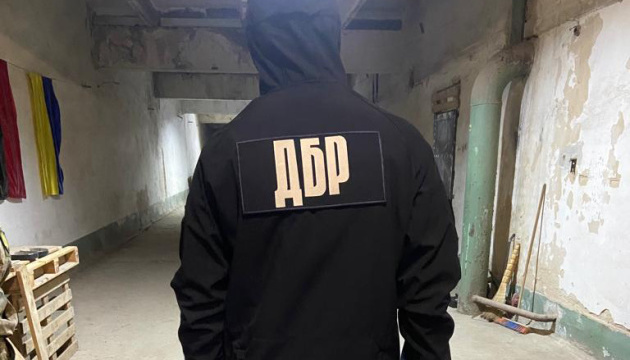 The SBI probing some 1,500 cases of crimes against national security
The State Bureau of Investigation is running almost 1,500 criminal proceedings into crimes against national security.
The SBI reported this on Telegram, Ukrinform saw.
It is noted that the Bureau focuses on exposing and bringing to justice traitors, collaborators, and saboteurs, as well as investigating Russian war crimes, searching for Russian assets to be transferred to Ukraine's ownership, locating enemy ammunition depots, etc.
Since the full-scale Russian invasion, the SBI has investigated 1,487 criminal cases into crimes against the foundations of national security.
Among them, there are 1,177 cases of treason (Article 111 of the Criminal Code), 226 cases of aiding and abetting the enemy (Article 111-1), and 20 targeting Russian accomplices (Article 111-2).
As a result of the inquiries, 666 persons were notified of suspicion, 385 were declared wanted, and 1,375 persons are being investigated for involvement in treason and aiding the enemy.
366 indictments have already been sent to the court under these articles.
The largest number of criminal proceedings was opened in Luhansk, Zaporizhia, Kherson, Donetsk, and Kharkiv regions.
Among the recent high-profile cases targeting traitors is that of a former official with the Navy HQ, who is currently fighting against Ukraine and that of an ex-law enforcement officer who provides transportation services to Russian forces. The SBI also completed a pre-trial investigation into two law enforcers who joined the so-called "Berdyansk militia" and pressed charges against a law enforcement officer from Henichesk, who collects fines from Kherson residents into the coffers of the Russian invaders.
As Ukrinform reported earlier, the deputy chief of the Nizhnyodniprovskyi National Reserve in Kherson region was charged with treason and is now facing life in prison.