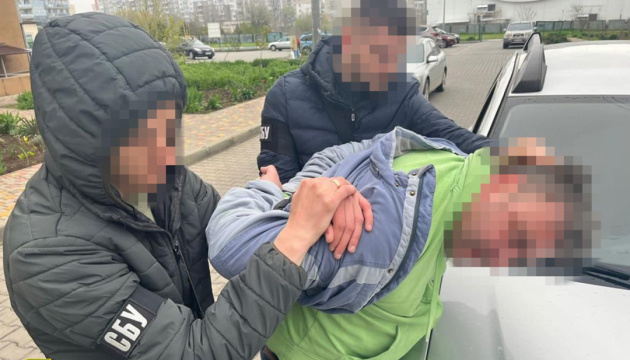 SBU detains Russian informant who leaks data on defense of plants in Odesa region
In the Odesa region, the Security Service detained an employee of a local chemical plant who was passing information to Russia about the locations of the Defense Forces and industrial facilities in the region.
The SBU press center reports this, according to Ukrinform.
According to the investigation, the offender passed on the coordinates of critical infrastructure on the territory of the enterprise to his acquaintances, Russian citizens.
"He also "leaked" to the aggressor country detailed information about the locations and types of weapons of the Defense Forces units involved in the protection of the industrial facility. For communication, the offender used closed chats of one of the messengers," the SBU informed.
In addition, the attacker accompanied some video files with his comments, in which he tried to discredit Ukrainian defenders.
The detainee was served a notice of suspicion under Part 2 of Article 114-2 of the Criminal Code of Ukraine (unauthorized dissemination of information on the sending, movement of weapons, armaments and ammunition to Ukraine, movement, movement or deployment of the Armed Forces or other military formations formed in accordance with the laws of Ukraine).
Custody was chosen as a measure of restraint against him. The investigation is ongoing.
As Ukrinform reported earlier, the Security Service of Ukraine (SBU) has served suspicion notices to several "educators" who are destroying the Ukrainian education system in the temporarily occupied Luhansk region.