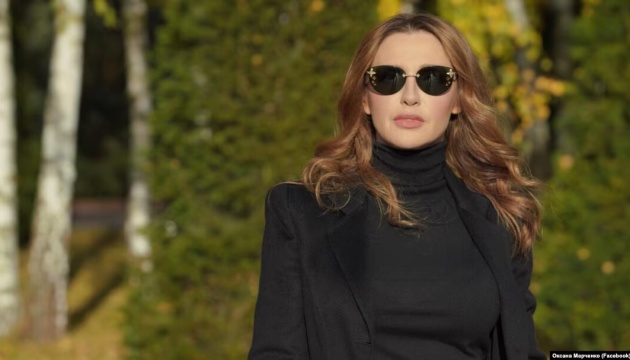 Court seizes UAH 1B of Oksana Marchenko's assets in Zaporizhzhia Ferroalloy Plant
The court seized UAH 1 billion of assets belonging to Oksana Marchenko, wife of former MP and leader of the banned in Ukraine party OPFL Viktor Medvedchuk, in Zaporizhzhia Ferroalloy Plant JSC.
The Prosecutor General's Office and Ukraine's Security Service (USS) reported this, Ukrinform says.
"The court seized more than UAH 1 billion in assets of the wife of a former MP and leader of the banned OPFL party who is deprived of Ukrainian citizenship," the statement reads.
As noted, the court's decision concerns 13.7% of the company's shares, which Medvedchuk's wife owns through four offshore companies.
Zaporizhzhia Ferroalloy Plant is a monopoly producer of metal braziers in Ukraine and is among the largest metallurgical companies in Europe.
The seizure of the assets will protect them from being sold or re-registered to fictitious persons and will allow them to be transferred to Ukraine in the future.
Earlier, Oksana Marchenko's property worth over UAH 5.6 billion was seized.
This includes corporate rights worth UAH 2.6 billion, real estate, land plots, vehicles, registered shares in three regional power distribution companies worth more than UAH 3 billion, which she owns through offshore companies.
The pre-trial investigation is being conducted into the financing of actions committed with the aim of violent change or overthrow of the constitutional order or seizure of state power (Art. 110-2 of the Criminal Code of Ukraine).
The case is being investigated by USS Office in Ivano-Frankivsk region.
As Ukrinform reported, on April 11, USS in Ivano-Frankivsk region put Oksana Marchenko, the wife of a pro-Russian politician, on the wanted list.