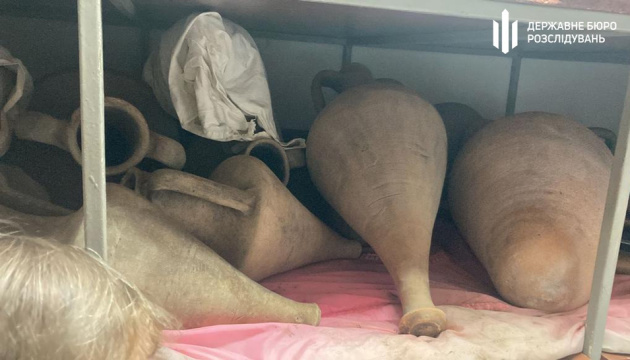 Over 6,000 artifacts stolen from Crimean museums found in ex-MP's office
Ukraine's State Bureau of Investigation has exposed a former Ukrainian MP who financed terrorist organizations and stole more than 6,000 unique artifacts from the Autonomous Republic of Crimea.
That's according to the SBI's press service, Ukrinform reports.
"According to information received from the Department for Strategic Investigations of the National Police, SBI officers exposed a former Ukrainian MP, Valerii Horbatov, who financed the DNR terrorist organization. He headed the Council of Ministers of the Autonomous Republic of Crimea in the early 2000s. He continued to conduct business activities in the occupied territories of Ukraine and paid taxes to the occupiers," the statement said.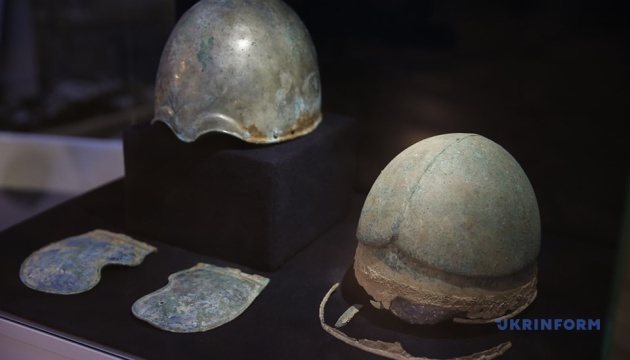 The former official also appropriated Ukraine's cultural heritage that, according to preliminary information, was stolen from Crimean museums and bought from "black archaeologists."
According to the statement, the ex-MP maintains close ties with the so-called head of the annexed Crimea, Sergei Aksyonov, with whom he has a joint business, and Aksyonov's wife gave Horbatov a power of attorney to use her property.
"SBI investigators have gathered irrefutable evidence of Valerii Horbatov's involvement in financing actions aimed at overthrowing the constitutional order in Ukraine, changing its borders or state border and justifying aggression against Ukraine," said SBI director Oleksii Sukhachov.
According to operative data, the former deputy fled from Kyiv to the occupied territories in the run-up to Russia's invasion of Ukraine.
As part of the criminal proceedings, SBI employees conducted six simultaneous searches. More than 6,000 items of historical and cultural values were found in a Kyiv office owned by the ex-deputy. Part of the collection was stored in the office's "secret rooms."
According to experts from the National Museum of History of Ukraine, historical artifacts belong to the epochs from the Bronze Age to the Late Middle Ages.
Scythian swords acinaces, spears, axes, arrows, coins, a 12th-century chain mail, Hellenistic-era helmets and utensils of the Trypillia culture were found during the searches.
According to preliminary data, the collection costs several million U.S. dollars.