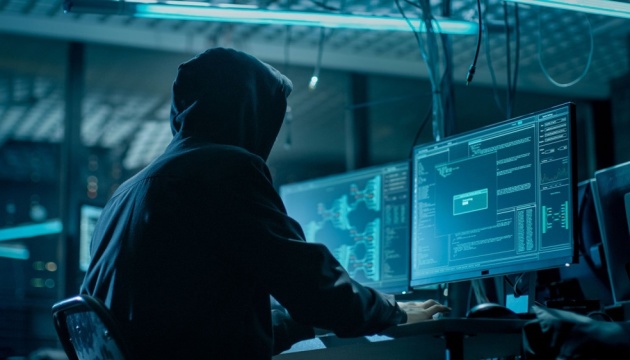 SBU thwarts over 2,000 cyberattacks on government websites in 2021
Experts from Ukraine's State Security Service (SBU) thwarted more than 2,000 cyberattacks on government websites and strategically important critical infrastructure in 2021, the SBU's press center has said.
"According to SBU materials, 80 culprits have been brought to justice, and 26 of them have been sentenced to various terms of imprisonment," the intelligence service said.
In addition, the SBU said that it exposed dozens of networks of the Internet agents of the Russian special services, who on the instructions of their "curators" carried out information acts of sabotage.
In particular, it was established that the culprits, through specially created Web platforms and groups on social media, spread public calls to seize power and violate the territorial integrity of Ukraine.
More than 30 criminals have been declared suspects for crimes against Ukraine's state security, and courts have handed down convictions for nearly 40 offenses.
In addition, in 2021, SBU staff blocked a powerful cyberattack on Ukrainian government websites. The participants in the illegal activities have been identified as representatives of Armageddon, a hacker group controlled by Russia's Federal Security Service (FSB). Eight criminals have been declared suspects on charges of treason.
The SBU also said that during a multi-stage special operation it neutralized a multinational hacker group that infected more than 150 computer networks of domestic and foreign companies with the Egregor virus. The damage from the attackers' actions totaled more than $80 million.
In addition, a special Russian military intelligence operation to disseminate fake information about the alleged "conscription and mobilization of minors" in Ukraine was blocked last year. More than 20 enemy bot farms with almost 150,000 accounts, used to spread destructive content to destabilize the political situation in Ukraine, were liquidated. The documented facts of subversive activities include the spread of disinformation about the situation with COVID-19.
On the night of January 13-14, hackers launched a massive cyberattack against Ukrainian government websites, including the websites of the Ministry of Education and Science, the Ministry of Foreign Affairs, the Ministry of Youth and Sports, the Ministry of Energy, the Ministry of Agrarian Policy, the Ministry of Veterans, the Ministry of Environment, the State Emergency Service, the State Treasury Service, etc. A supply chain attack was carried out. The attackers hacked the infrastructure of a commercial company that had administrator access to the websites affected by the cyberattack.
The SBU is investigating the involvement of Russian special services in this cyberattack.
op