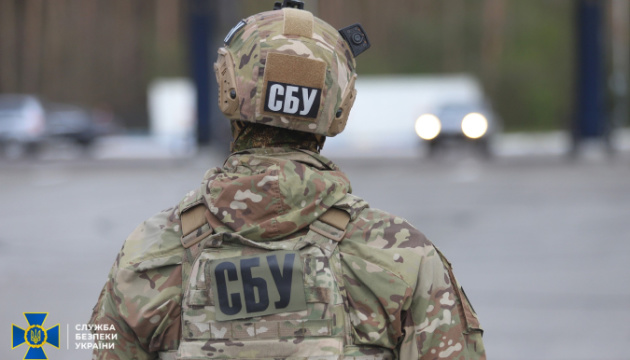 SBU locates body of BlaBlaCar driver murdered in 2016
The Security Service of Ukraine (SBU) has located the remains of Taras Poznyakov, a BlaBlaCar carpool service driver killed in 2016.
That's according to SBU Spokesman Artem Dekhtiarenko, who spoke with Ukrinform.
"SBU operatives have located the body of Taras Poznyakov. Special equipment, provided by the Ministry of Defense, was involved in the search. The security agency has received and is now verifying evidence alleging a contractual nature of the murder," Dekhtiarenko said.
The spokesman said that in early 2016, Russian national Luan Kingisepp and Dmytro Holub, a citizen of Ukraine, both affiliated with right-wing forces, had returned to Kyiv after a deployment to the Anti-Terrorist Operation zone in Donbas.
Late March 2016, they registered with the BlaBlaCar carpool service. On March 30, 2016, Taras Poznyakov offered via the service a trip from Lviv to Kyiv.
Three persons signed up for the trip as passengers. Detectives have learned that Dmytro Holub signed up himself, while Kingisepp registered, too, also signing up a fictional female.
According to the investigation, on April 4, Poznyakov was driving Kingisepp and Holub to Kyiv when he was murdered on a highway section between the villages of Buzova and Hurivshchyna outside Kyiv. It was Kingisepp who gunned him down firing a TT pistol.
Then the two perpetrators buried the body and destroyed the phones.
The National Police in May 2016 identified Kingisepp and Holub as the main suspects in the murder case. However, the two remained at large for a few months.
In August 2016, Holub was detained but provided no information on the circumstances of the crime, including the location where the victim's body was buried and those who possibly masterminded the murder.
On March 23, 2019, Kingisepp died in an IED explosion during own birthday celebration in a Kyiv apartment.
On May 28, 2019, a district court in Kyiv found Holub guilty, sentencing him to life.
The SBU investigators during a further inquiry obtained information on certain circumstances of Poznyakov's murder, the burial location, the events that preceded the killing of the BlaBlaCar driver, as well as the persons allegedly involved in organizing the crime.
The search for the victim's body was complicated by terrain changes over the past five and a half years. Heavy machinery was involved in the search, as well as a georadar used by the military.
im