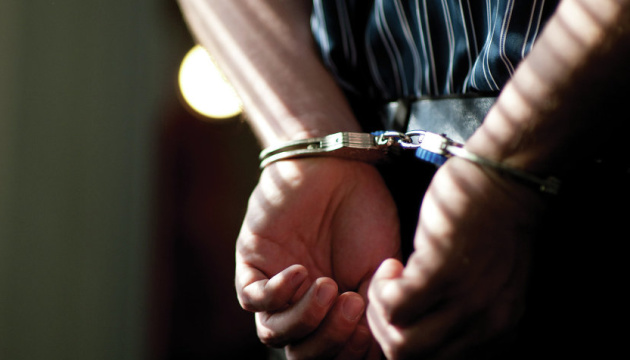 Three SBU officers suspected of kidnapping, torturing foreign IT specialist
Ukraine's State Bureau of Investigation (SBI) suspects two employees of the central office of the SBU State Security Service and an employee of the SBU's territorial division of the illegal detention of a foreign IT professional and extortion of money from him, the SBI's press service has reported.
The foreigner was allegedly wanted by Russia's law enforcement agencies for a crime committed in that country, the report said.
The investigation established that in October 2020, SBU officers illegally detained and held the foreigner for a long time, demanding $200,000 from him. SBU officers beat and intimidated the man to get the money faster. In addition, they illegally penetrated into the victim's home, stealing and appropriating his personal property.
The detainee did not have the desired amount of money and agreed to pay bitcoins to the law enforcers. After receiving 7.5 bitcoins, which was equal to UAH 2.1 million in cash, SBU officers forged documents on the time and circumstances of the foreigner's detention and handed him over to the National Police.
According to rulings issued by investigating judges, the SBU officers in August this year were removed from office and placed under house arrest.
Due to the improper procedural behavior of one suspect and the systematic violation of his procedural obligations, Kyiv's Pechersky District Court ruled to take him into custody.
SBU officers were served with suspicion notices under articles on enforced disappearance, theft accompanied with unlawful breaking into a house, burglary, extortion and abuse of power by a law enforcement officer (Part 1 of Article 146-1, Part 3 of Article 185, Part 2 of Article 186, Part 2 of Article 28, Part 4 of Article 189, Part 3 of Article 365 of the Criminal Code of Ukraine).
The articles provide for imprisonment for up to 12 years with confiscation of property.
op