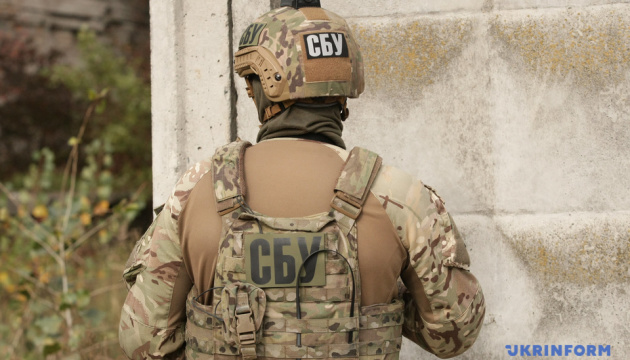 SBU presses charges against FSB-hired hitman who assassinated spec-ops forces officer
Ukraine's counterintelligence operatives with the SBU security service say a Russian FSB agent has been charged with treason.
That's according to the SBU press center, Ukrinform reports.
It has been established that the perpetrator was a member of the so-called "hit duo", who in 2016 assassinated a Ukrainian spec-ops forces officer in Rivne region. The suspect is believed to have smuggled from Russia the weapon used in the crime.
Another member of the group was detained in November 2016 while trying to cross Ukraine's border.
The court found the culprit guilty and sentenced him to 12 years in prison.
According to the security operatives, two Ukrainian nationals were recruited by the Russian FSB for spying and sabotage missions to the detriment of Ukraine's state security.
It has been established that in April 2016 the two arrived from Russia to Ukraine to gather and pass to their handlers in the FSB intelligence about Ukrainian military and staff of defense firms.
Subsequently, members of the group executed an order to assassinate a Ukrainian spec-ops forces veteran.
A pre-trial investigation is underway as part of the criminal proceedings launched by the SBU.
The inquiry is overseen by the Rivne Regional Prosecutor's Office.
The SBU has told Ukrinform the victim in question is Ivan Mamchur, an Anti-Terrorist Operation veteran who at that time worked at the Rivne pre-trial detention center. He was shot dead just outside his apartment on September 16, 2016. The hitman shot Mamchur eight times.
im