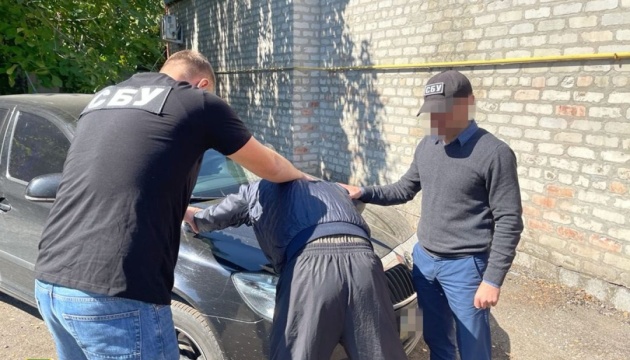 SBU detains man involved in running 2014 pseudo-referendum in Luhansk region
The SBU security service has located and apprehended one of the organizers of an illegal "referendum" held in Luhansk region back in 2014.
That's according to the SBU press service, Ukrinform reports.
For the past seven years, the culprit had been hiding from Ukrainian law enforcement in Russia, the report says.
SBU operatives have arrested the perpetrator during a raid in government-controlled Novopskov, Luhansk region.
Detectives reasonably believe the suspect was at the helm of the so-called "election commission" engaged in holding in Novopskov district a pseudo-referendum on the "independence of the 'Luhansk People's Republic.'"
It was established that the suspect took an active part in organizing the sham poll, controlled the "vote count," and the sending of filled "ballots" to Luhansk, the city beyond control of the Ukrainian government.
To avoid criminal liability for committing crimes against national security, the suspect had fled to Russia.
SBU detectives charged the man in absentia with the encroachment on the territorial integrity and inviolability of Ukraine and put him on the wanted list.
A pre-trial inquiry is underway to establish all circumstances of the unlawful actions and to bring to justice other complicit individuals.
The SBU says more than 160 perpetrators have been sentenced in cases related to the 2014 sham referendum in Luhansk region. Another 60 cases have been forwarded to courts.
im