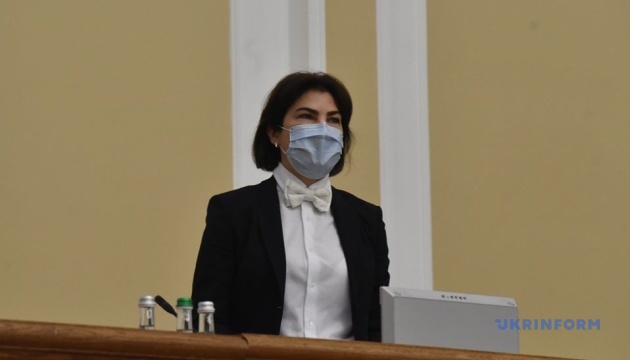 SBU chief reports on fight against corruption: 143 officials fired, 104 convicted
Prosecutor General of Ukraine Iryna Venediktova has held an operational meeting with the leadership of the Security Service of Ukraine.
"During the meeting, the Prosecutor General received the report of Chief of the Security Service of Ukraine Ivan Bakanov and his first deputy Vasyl Maliuk on the results of the Service's work for nine months. The meeting participants discussed the fight against corruption," the press service of the Prosecutor General's Office informs.
Venediktova underscored the importance of coordinating efforts to accelerate results in this area by the end of the year.
"In terms of exposing such offenses, the Security Service really shows dynamics and results. We must block and destroy entire corruption schemes. Victory in this struggle is possible only with a comprehensive approach. In addition, it is necessary to focus on compensation for damages in this category of cases," the Prosecutor General stressed.
As Bakanov informed, 510 criminal proceedings over corruption crimes have been initiated, 679 people have been served with the notice of charges, 104 people have been convicted, and 143 officials have been fired since the beginning of the year. The Security Service has detected the largest number of corruption offenses in the government agencies of different levels.
The meeting participants were also informed of exposure of corruption among the employees of regulatory and law enforcement agencies. In particular, 208 proceedings over such facts have been initiated.
ol