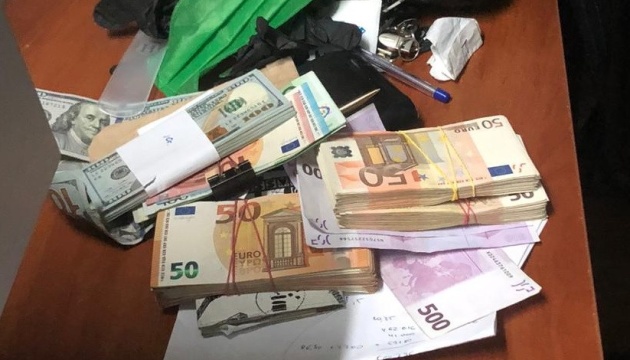 SBU exposes illegal cryptocurrency conversion center
Ukraine's SBU Security Service has halted the work of an international Internet network on money laundering through cryptocurrency instruments, the SBU's press center has reported.
"According to the special service, a group of IDPs from the temporarily occupied territories created a number of online sites between 2017 and 2020. They allowed users from Ukraine, the former CIS countries to convert cryptocurrency with a dubious source of origin into cash and non-cash form. The transactions were carried out without mandatory payments to Ukraine's state budget, without relevant transactions reflected in tax reporting and without identification of clients," the report reads.
According to SBU operatives, unaccounted currency in Ukraine was issued through exchange offices declared by licensees of the National Bank of Ukraine (NBU). The cryptocurrency was exchanged and was ensured by the shadow representations of the organizers.
To document the illegal activities, SBU and National Police officers conducted eight searches in Kyiv at the offices and homes of perpetrators. During the investigation, law enforcement officers seized a large amount of cash in various currencies, bank cards, computer equipment, special equipment and documentation proving illegal activities.
SIM cards of Russian mobile network operators and routers were also found.
The work is underway to check information on the use of some of the detected equipment in servicing customers in the WebMoney payment system. The access to the system's domains is prohibited by the Ukrainian National Security and Defense Council decision of May 2, 2018 "On the application and cancellation of personal special economic and other restrictive measures (sanctions)."
An investigation is underway. Respective measures are being taken to seize property, block accounts, and check the involvement of organizers in financing the so-called "LPR/DPR," the SBU said.
Photo: ssu.gov.ua