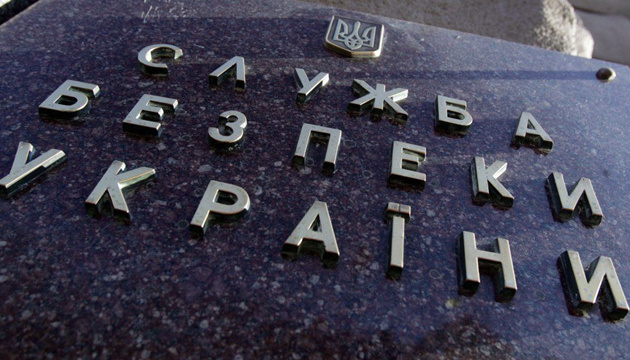 Ukraine's Security Service opens case over map depicting Zakarpattia region as part of Hungary. Photo
Investigators of the Security Service of Ukraine opened criminal proceedings over publishing a map, which depicts a part of Zakarpattia region painted the colors of the Hungarian national flag, in a local newspaper.
"The flag of a neighboring country depicted on the territory of electoral districts, where candidates from the Hungarian minority are running for the Parliament of Ukraine, in the localities with a dense population of Hungarians, conditionally separates these areas from the rest of the region. The image of the map of Zakarpattia region against the background of Hungarian flag contains signs of encroachment on the territorial integrity of Ukraine and may provoke separatist sentiment among the Hungarian national minority," the press service of the Security Service of Ukraine reports.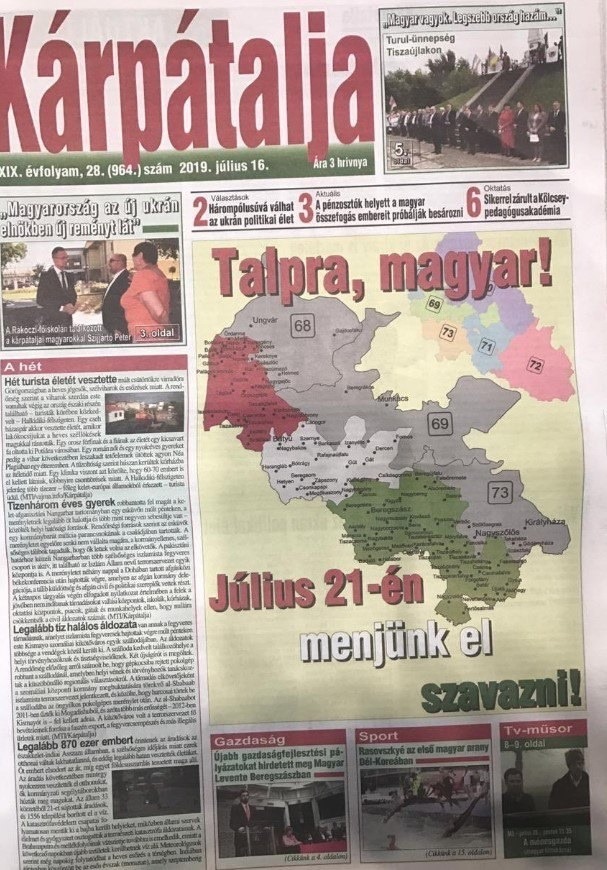 The distribution of printed materials containing such an image is a public call for changing the boundaries of the territory or state border of Ukraine, the Security Service states. The investigation in the criminal proceedings opened under Part 2, Article 110 of the Criminal Code of Ukraine (Trespass against territorial integrity and inviolability of Ukraine) will be conducted by the prosecutor's office of Zakarpattia region.
As reported, the Ministry of Foreign Affairs of Ukraine appealed to the Prosecutor General's Office and the Security Service with a request to open proceedings regarding the publication of a map, where certain Ukrainian territories are depicted as if allegedly belonging to Hungary, in the Karpatalja newspaper which is issued by the Union of Hungarians of Zakarpattia region.
ol