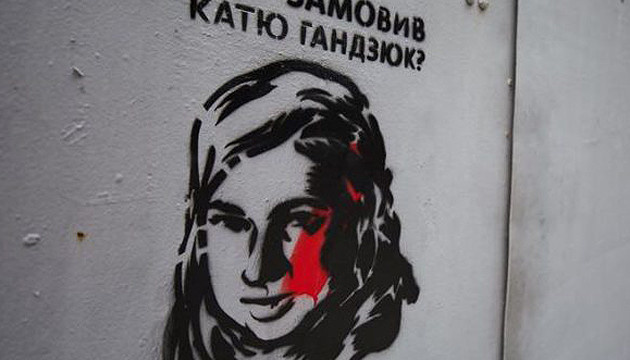 Perpetrators of attack on activist Handziuk sentenced to 3 to 6.5 years in prison
The Pokrovske District Court of Dnipropetrovsk Region has announced verdicts against the perpetrators of an attack on Kherson activist Kateryna Handziuk.
Judge Olena Chorna read out the sentences at a court session on Thursday, according to an Ukrinform correspondent.
The instigator and accomplice of the attack, Serhiy Torbin, was sentenced to six-and-a-half years in prison, the direct executor of the attack, Mykyta Hrabchuk, to six years in prison, accomplices Volodymyr Vasianovych and Viacheslav Vyshnevsky to four years in prison each, and Viktor Horbunov to three years in prison.
All of the five fully recognized their guilt in causing intentional severe bodily harm to the activist. They provided all the testimonies, helped uncover the crime and frankly repented of what they had done.
The victims – Handziuk's parents and her husband - and their representatives agreed to milder punishment for the culprits.
The person who organized the crime, according to the verdict, is a Kherson politician involved in the illegal trade in woods under the cover of arson whose activities were exposed by Handziuk. The mediator is an assistant to Kherson Regional Council deputy Mykola Stavytsky. They are not named in the verdict, because the investigation materials regarding their actions were merged in separate criminal proceedings.
On July 31, 2018, an acid attack was committed on activist Kateryna Handziuk near the entrance to her house in Kherson. She underwent several operations but died on November 4, 2018.
op