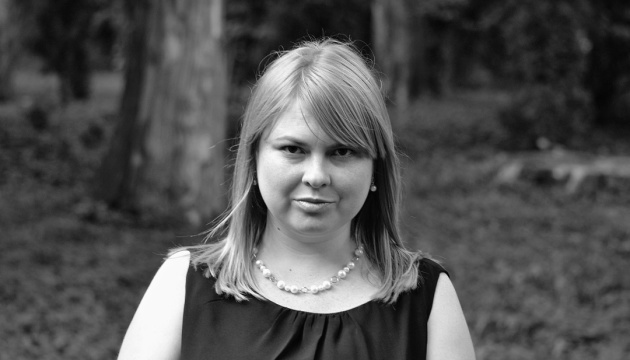 British ambassador calls for prosecution of those responsible for activist Handziuk's death
Those responsible for the death of activist Kateryna Handziuk, an advisor to the Kherson mayor, should be held to account, British Ambassador to Ukraine Judith Gough has said.
"Terribly saddened to hear that Kateryna Handziuk has died. She battled her horrific injuries with courage & dignity. Important that those responsible for this dreadful attack are held to account," she wrote on her Twitter account.
A well-known activist, volunteer, member of the Kherson City Council, Handziuk, who had sulfuric acid thrown in her face last summer, died at hospital on November 4. According to preliminary reports, the reason was a blood clot. The woman was 33 years old.
The attack on Handziuk occurred on July 31. Unidentified individuals poured her with sulfuric acid. She suffered chemical burns and partially lost sight. Handziuk underwent over ten operations. She has been in Kyiv's burn center since August 1.
Five people are suspected of an assassination attempt on Handziuk. All of them were detained.
op