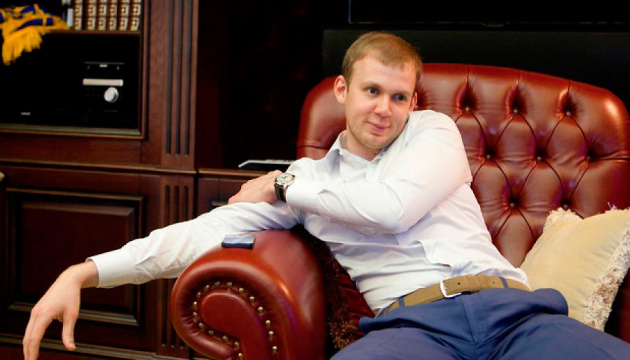 Kurchenko's property arrested in Switzerland
The competent authorities of the Swiss Confederation, at the request of the Ukrainian Prosecutor General's Office (PGO), have arrested the property of Ukraine's fugitive oligarch Serhiy Kurchenko, the PGO press service has reported.
"During the investigation it was established that a former official of PJSC Brokbusinessbank received significant amounts for participation in a criminal organization and the crimes it committed. According to the competent authorities of the Swiss Confederation, an account was determined to which, according to the investigation, illegally obtained funds were transferred, as well as account of an enterprise controlled by the criminal organization in the territory of this state," reads the statement.
It says that funds for a total of $2 million was frozen on the abovementioned accounts at the request of the Ukrainian Prosecutor General's Office.
"The department of international legal cooperation of the Prosecutor General's Office of Ukraine is carrying out a pre-trial investigation into criminal proceedings concerning the creation of a criminal organization of Viktor Yanukovych and its structural unit under the leadership of Serhiy Kurchenko, as well as the commission of grave, especially grave and other crimes in the fuel and energy and banking sectors of the economy, taxation, and other areas," prosecutors added.
Fugitive oligarch Kurchenko is suspected in Ukraine of the creation and maintenance of a criminal organization for the purpose of committing grave and especially grave crimes, as well as the commission of a number of criminal offenses in its structure, in particular taking possession of someone else's property, funds of state and other banking institutions, state-owned enterprises of the fuel and energy sector of the economy in especially large amounts, tax evasion, legalization (laundering) of proceeds from crime, organization of fictitious entrepreneurship, that is, the creation and acquisition of businesses (entities) in order to cover up illegal activity that caused extensive damage.
Since February 2014, Kurchenko has been outside Ukraine, hiding from the authorities and the court to evade criminal responsibility. He was placed on the wanted list.
op