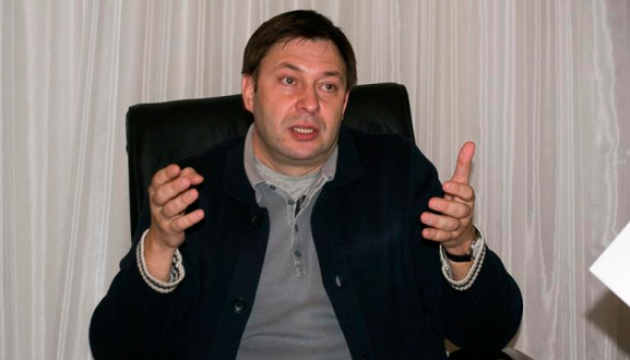 RIA Novosti Ukraine chief suspected of high treason - SBU
The chief of the RIA Novosti Ukraine news agency, Kyrylo Vyshynsky, has been notified of suspicion in high treason and detained, the press center of the Security Service of Ukraine (SBU) has reported.
"The Security Service of Ukraine reports that the head of the anti-Ukrainian propaganda information outlet RIA Novosti Ukraine, Kyrylo Vyshynsky, has been declared a suspect in a crime and detained in accordance with Article 208 of the Criminal Procedure Code of Ukraine," the statement reads.
It notes that a criminal proceeding has been opened under Part 1, Article 111 (high treason) of the Criminal Code of Ukraine.
The pre-trial investigation is ongoing.
As reported, the SBU raided the Kyiv office of RIA Novosti on May 15. According to SBU spokeswoman Olena Hitlianska, SBU employees, together with the Prosecutor's Office of the Autonomous Republic of Crimea, uncovered the illegal activities of a network of Russian-controlled media outlets. Law enforcers established that media entities had been used by the aggressor country as part of a hybrid information war against Ukraine.
RIA Novosti Ukraine chief Kyrylo Vyshynsky was detained. A passport of a Russian citizen was found during the search of his office.
op