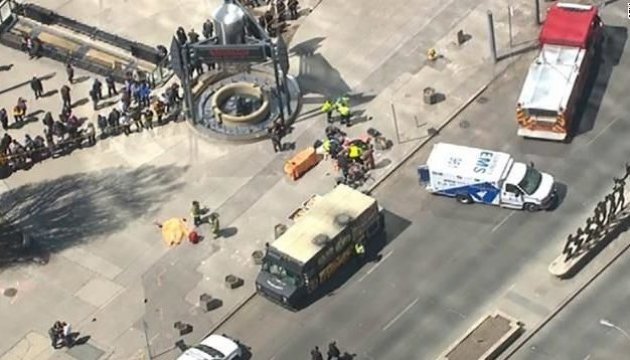 No Ukrainians among Toronto tragedy victims - ambassador
Ukrainian citizens were not killed or injured in a tragedy in the Canadian city of Toronto, where a van ploughed into a crowd early on Monday, April 23, Ukrainian Ambassador to Canada Andriy Shevchenko has told Radio Free Europe/Radio Liberty.
Consular staff contacted local police. According to tentative reports, none of those killed or injured have Ukrainian citizenship, but the information will still be specified.
Canadian law enforcers promised that if they receive information about injured foreigners, they will immediately report this to the embassy of a respective country in Ottawa.
A van ploughed into lunch-hour crowd in Toronto on Monday, leaving at least nine people dead and 16 injured. Police arrested the driver.
op