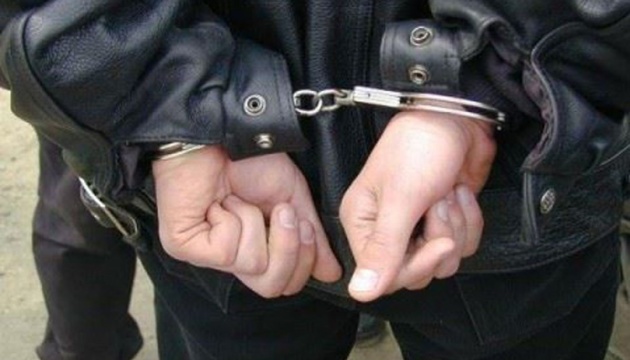 SBU detains FSB spy in Odesa
Counterintelligence officers of the Security Service of Ukraine (SBU) have detained in Odesa a militant of the terrorist organization "DPR" who arrived in the region to carry out the tasks of the Russian Federal Security Service (FSB), the SBU's press service has reported.
"Special service operatives determined that in June 2014, a resident of Odesa region, as part of a group of 20 mercenaries, underwent training at a military training ground in Rostov region of Russia. After that the militant was enrolled to an illegal armed unit of the so-called 'DPR,'" reads the statement.
In July 2014, he was at the forefront of militants in Shakhtarsk district, Donetsk region, and took a direct part in armed confrontation with the anti-terrorist operation forces.
Subsequently, while staying in Russia, the man was recruited by FSB officers. His supervisors tasked him, upon return to Odesa region, with collecting relevant intelligence about the situation in the region, in particular in the adjoining areas to the so-called Transdniestria. He also had to "work out" illegal channels of penetration into Ukrainian territory from the Transdniestrian region of Moldova.
Ukrainian counterintelligence officers received operational information about the arrival of a former militant in Odesa from the territory of the temporarily annexed Crimea and detained him in accordance with the law.
The militant was declared a suspect in committing a crime envisaged by Part 1, Article 258-3 of the Criminal Code of Ukraine, and a measure of restraint in the form of detention was chosen for him.
op