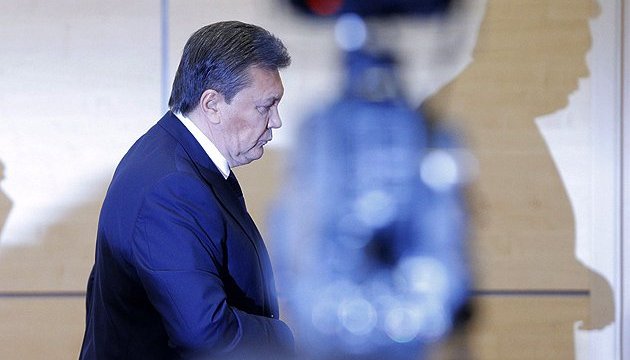 PGO comments on court ruling on 'Yanukovych money' made public by Al Jazeera
The Prosecutor General's Office of Ukraine (PGO) cannot confirm or deny the authenticity of a document made public by the Al Jazeera television channel regarding the confiscation of $1.5 billion of the funds that belonged to the entourage of former Ukrainian President Viktor Yanukovych.
Ukrainian Deputy Prosecutor General Yevhen Yenin said this at a briefing on Thursday, an Ukrinform correspondent reports.
"I want to note that at the moment we can neither refute nor confirm the document that was made public as a result of the investigation by Al Jazeera. I would like to draw your attention to the fact that the published document does not contain any signatures, seals or unique judicial number. I would like to note that in our state, as well as in any other state, there is a procedure for dealing with secret documents. In our state, this issue is in the competence of the Security Service of Ukraine. I again draw your attention that we neither confirm nor deny the real nature of the published document. This will be done by concerned agencies later," Yenin said.
Earlier, the media reported that the Al Jazeera television channel had published a ruling by Kramatorsk District Court on the so-called "Yanukovych money," which was classified by the authorities.
op