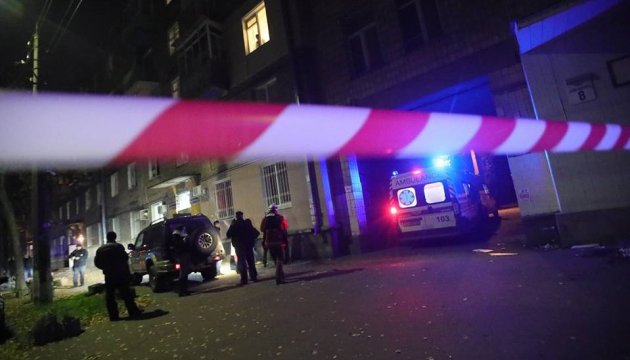 Two men killed in Kyiv blast
Two men were killed in an explosion in Kyiv on Thursday evening, October 25.
Yuriy Fedun, an adviser to MP from the Radical Party Oleh Lyashko, wrote this on his Facebook page.
"Bloody evening ... Two dead persons... A bodyguard of [MP from the Radical Party] Ihor Mosiychuk, and a passerby named Mykhailo died in the 17th hospital ... [Political scientist] Vitaliy Bala is in a very difficult, critical condition," he wrote.
On October 25, a blast occurred in Kyiv outside the building of Espreso TV Channel in the late evening. Four people were injured, among whom were MP Ihor Mosiychuk and political scientist Vitaliy Bala.
According to some reports, a motorcycle blew up, which was parked at the entrance to the Espreso TV office.
iy