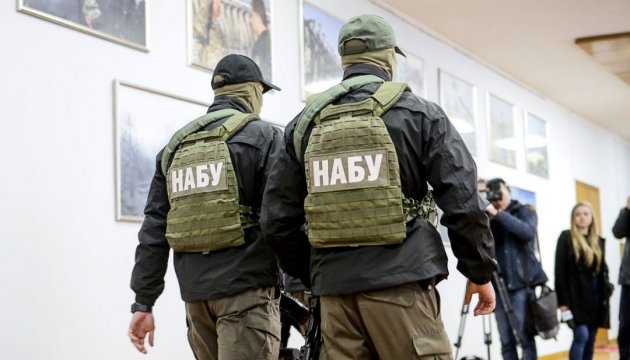 NABU detains another suspect in 'Onyshchenko case'
Detectives from the National Anti-Corruption Bureau (NABU) have detained another suspect in stealing natural gas according to a scheme that was allegedly organized by MP Oleksandr Onyshchenko, NABU's press service has reported.
"On October 12, 2017, detectives of the National Anti-Corruption Bureau of Ukraine, under the procedural leadership of the Specialized Anti-Corruption Prosecutor's Office (SAPO), detained a probable participant in a criminal organization engaged in the theft of natural gas extracted as part of agreements on joint activities with PJSC Ukrgazvydobuvannia, who was hiding from investigators and put on the wanted list in August 2016," the report says.
The detainee is suspected of committing criminal offenses stipulated by Part 1, Article 255, Part 4, Article 28, Part 5, Article 191, Part 4, Article 28, Part 3, Article 209, and Part 2, Article 205 of the Criminal Code of Ukraine.
The issue concerns participation in a criminal organization, taking possession of somebody else's property in a particularly large extent by abuse of office, committed as part of a criminal organization; legalization (laundering) of proceeds from crime; fake entrepreneurship.
According to NABU, the detainee is currently in a temporary detention center. The issue of choosing a measure of restraint for him is being resolved.
op