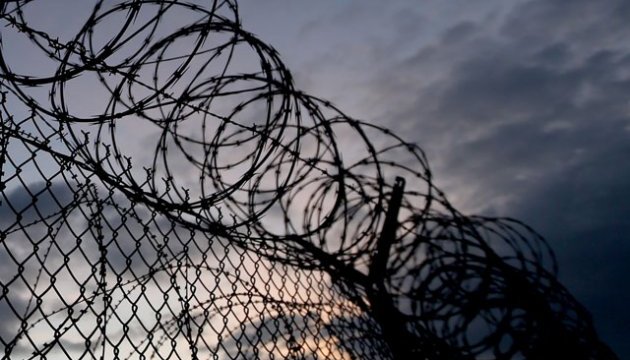 Serviceman detained in Crimea switched to Russian army after annexation - General Staff
Russian FSB employees have detained in Crimea a Russian serviceman, Dmitry Dolgopolov, who previously served in the Ukrainian Armed Forces and in 2014, after the occupation of Crimea, he crossed over to serve in the Russian army.
The spokesperson of the General Staff of the Ukrainian Armed Forces, Vladyslav Selezniov, wrote this on his Facebook page on Friday.
"There's one more example of the sad prospects of Ukraine's traitors - Dima Dolgopolov. He served in the Ukrainian Armed Forces (a major, deputy head of the unit on work with personnel in the artillery division of the 406th detached coastal artillery group in Simferopol). In 2014, he betrayed his oath and started to serve for the occupiers, because they paid more money. Now he has been detained by the FSB. I doubt that Dima worked undercover in Crimea, because he is a specialist in 'immersion' in other spheres," he wrote.
According to him, Article 275 of the Russian Criminal Code, under which Dolgopolov was charged, envisages imprisonment for up to 20 years.
As reported, two Russian citizens, Anna Sukhonosova and Dmitry Dolgopolov, were detained in Russian-occupied Simferopol. They are charged with allegedly providing the Ukrainian special services with information on the activities of the Russian Black Sea Fleet. Such reports were made by the Russian media on September 29, with reference to the Russian Federal Security Service.
op