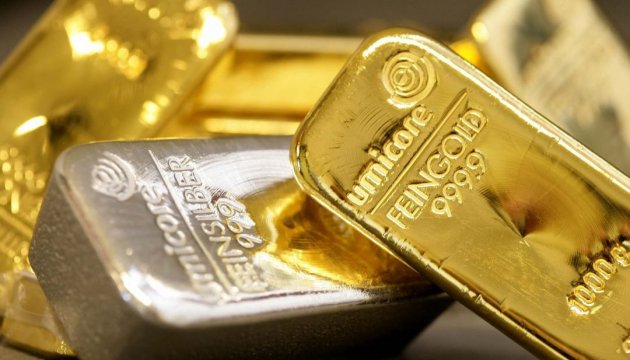 Half a ton of gold stolen by Yanukovych 'family' arrested abroad - prosecutor
More than half a ton of gold stolen by the entourage of former President Viktor Yanukovych has been arrested abroad, Ukrainian Deputy Prosecutor General Yevhen Yenin has said in an interview with Insider.
"A few weeks ago, in cooperation with a European country, we received information on the arrest of a large batch of gold. The issue concerns more than half a ton," Yenin said, when asked to comment on the assets stolen under the Yanukovych regime.
He said that the total amount of damage caused to the state by the Yanukovych regime was about $40 billion. Of this amount, $1.5 billion arrested in Ukraine has already been returned to the state budget, he said.
Yenin also said that nearly $200 million worth of assets of the Yanukovych entourage had currently been arrested in various jurisdictions, mostly European. "It is too early to say that we have lost all opportunities to find other assets stolen by the Yanukovych regime," he added.
The State Service for Financial Monitoring of Ukraine stated earlier that the assets of former officials who worked under Yanukovych for a total amount of 107.19 million dollars, 15.87 million euros and 135.01 million Swiss francs had been blocked abroad, in particular, in Austria, Britain, Latvia, Cyprus, Italy, Liechtenstein, Switzerland, and the Netherlands.
op