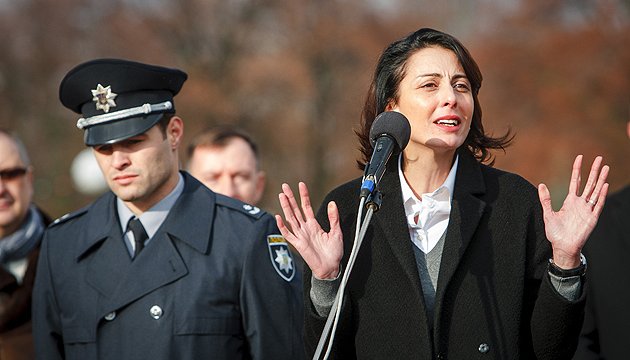 Justice Ministry, National Police sign Memorandum on joint fight against company raids
The Ukrainian Justice Ministry and the National Police of Ukraine have signed a Memorandum of Cooperation in the fight against company raiding.
The memorandum was signed by Ukrainian National Police Chief Khatia Dekanoidze and Justice Minister Pavlo Petrenko in Kyiv on Monday, an Ukrinform correspondent reports.
"Today's signing of Memorandum is the binding of actions we've been jointly carried out during the last several months," Justice Minister Petrenko said during the signing of the document.
The minister stressed that an effective mechanism to combat raiding is needed in a form of criminal responsibility and the right to confiscate property from the persons involved in raiding.
National Police Chief Dekanoidze, in turn, stressed that the memorandum will not be effective unless there is a common political will. She also added that sometimes very powerful people are behind raiding.
iy