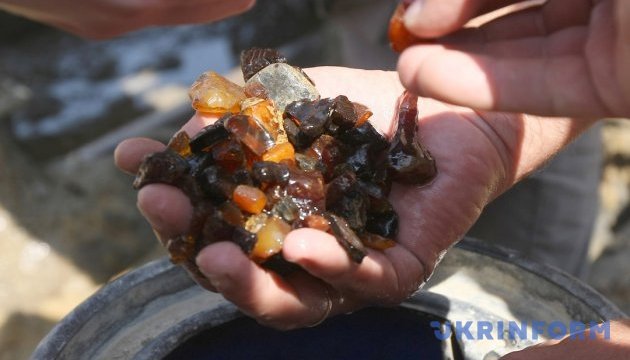 Prosecutor: court rules to arrest five suspects in 'amber case'
Kyiv Holosiyivskyi District Court has arrested all five detainees in the 'amber case' with the possibility of posting bail, Deputy Prosecutor General of Ukraine, Chief Military Prosecutor Anatoly Matios has written on his Facebook page.
"All five detained suspects charged with organizing and running the criminal organization in the 'amber case' were arrested on Monday by judges of Kyiv District Court with the right to post bail in the amount of UAH 9.5, 5, 5, 4, 2.7 million, respectively. Three days passed almost without sleep," wrote Matios.
Earlier, the PGO together with the Security Service of Ukraine and the police, conducted a special operation against a criminal group in Rivne Region, which included local government officials headed by the deputy prosecutor. The suspects "gave protection" for illegal extraction of amber and also stole amber from the Ukrtekhpostach enterprise which manages its evaluation and storage.
tl