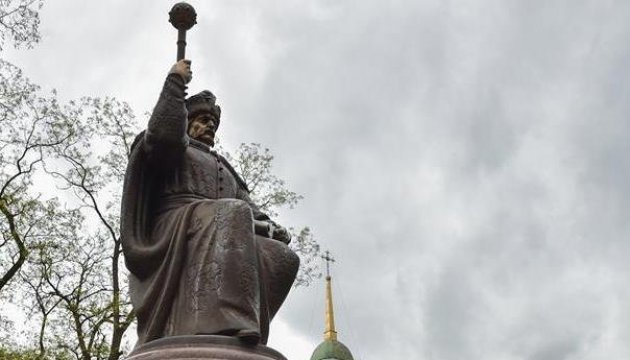 Monument of hetman Ivan Mazepa vandalized in Poltava today
The monument of hetman Ivan Mazepa, located on the Cathedral Square in Poltava, was hit with paint, Poltava region police department reports.
"On 2 June, about 2.30 the call-center of the police patrol received a call from a resident of Poltava who reported that he the monument to hetman Ivan Mazepa covered with paint. A police investigative team arrived at the location of the incident immediately," a statement said.
It was not the first attempt to damage this historical monument in Poltava. The monument to Ivan Mazepa had been under attack on May 4 - three days before its official unveiling.
It should also be noted that in Poltava unidentified attackers have recently damaged three plaques dedicated to the fallen soldiers in the war in eastern Ukraine.
tl