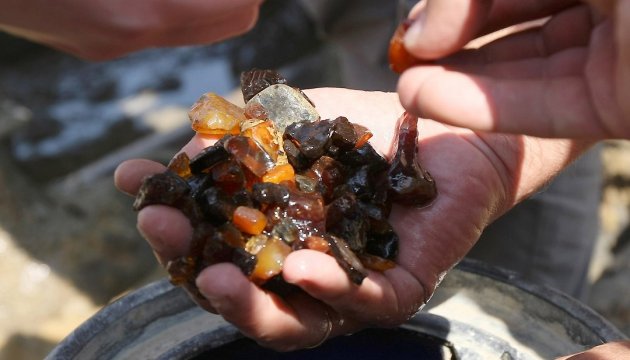 Rivne region governor addresses interior minister to bring in National Guard to stop amber diggers
Governor of the Rivne region Vitaliy Chuhunnikov demands that National Guard put a stop to the illegal extraction of amber in northern areas of the region.
He submitted his letter on this issue to interior minister Arsen Avakov, the press service of the Petro Poroshenko Bloc party reports.
The President's party notes that almost every time the governor gathers heads of law enforcement agencies he speaks about the necessity for more active engagement of the police in combating illegal amber diggers.
Moreover, the extent of illegal mining of amber outside the western regional capital of Rivne blows the mind: on industrial scale hundreds of locals illegally mined the precious stones.
Border guards have recorded that even excavators are now being utilised to facilitate illegal amber mining area by the local residents.