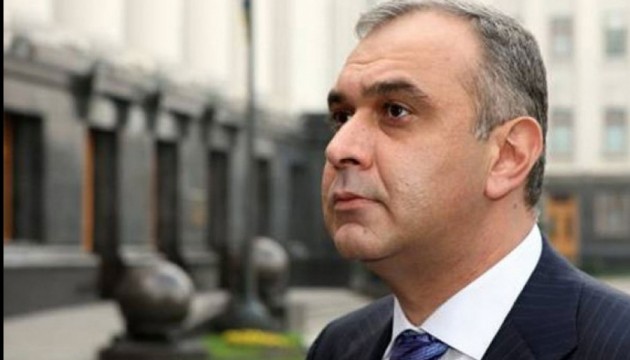 Zhvaniya questioned in NABU on Martynenko's case
The National Anti-Corruption Bureau of Ukraine (NABU) on Friday has questioned as a witness ex-MP David Zhvaniya in the criminal case where Mykola Martynenko is a suspect.
The press-secretary of the bureau Svitlana Olifira told Ukrinform.
"David Zhvaniya was today in for questioning as a witness in one of the cases, which is referred to as "Martynenko's case," she said.
Recall that now the NABU is investigating the cases on the purchase by the state-owned enterprise "East ore mining and processing plant" of uranium concentrate sold by the Austrian STEUERMANN Investitions - und Handelsgesellschaft mbH, as well as the fact of obtaining bribes when state-owned enterprise Energoatom purchased machinery manufactured by the Czech Skoda JS.