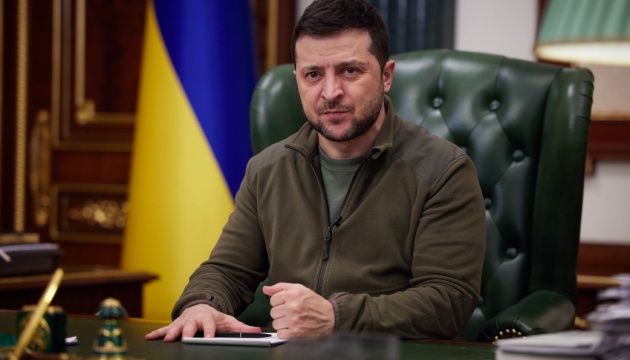 Ukrainians ready to fight for victory despite fatigue - Zelensky
Ukrainian President Volodymyr Zelensky has said that the will of Ukraine to defeat Russia in the war remains strong.
The head of state said this in an interview with The Sun, Ukrinform reports.
According to Zelensky, Ukrainians are tired of "permanent air raids," tired of being shelled, tired of having their homes destroyed and their loved ones killed.
But he added: "If you ask them are you willing to give up to Russia, our lands? Are you ready to talk to Russians on how to end all this? Are you ready for compromise, personally, with Putin and are you tired of this? They will tell you we are not tired. We are ready to stand further."
Zelensky said that Kyiv is not considering "peace at any price" because Ukraine does not believe that Putin or the Russians want to end the war.
"They want to kill us. And we want justice," he said.
At the same time, Zelensky admitted his country's fightback this year had not gone as well as he hoped. He also acknowledged the lack of progress had discouraged some allies who doubt if Ukraine can expel Russian forces.
And he admitted: "We need more successful results on the battlefield."
However, the Ukrainian leader said the lack of progress on land was balanced by successes in the Black Sea, which he said was part of the counter-offensive.
Photo: Office of the President of Ukraine