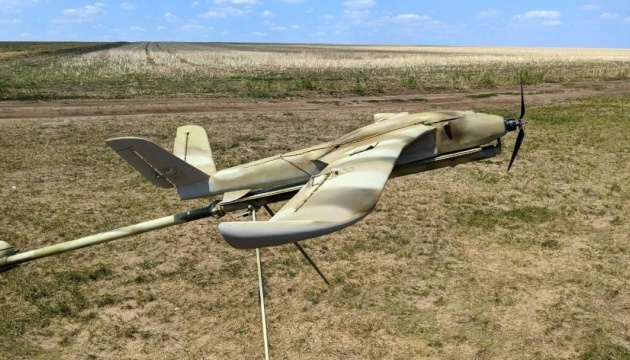 Ukraine develops EW-resistant drone
As part of the Brave1 project, Ukrainian specialists have developed an attack drone resistant to electronic warfare.
Ukraine's Deputy Prime Minister for Innovations, Development of Education, Science and Technologies and Minister of Digital Transformation Mykhailo Fedorov announced this in a post on the Telegram messaging app, Ukrinform reports.
"The Backfire is an attack drone from Ukrainian developers that is part of the Brave1 defense cluster. The UAV can fly up to 35 kilometers behind enemy lines and help hit Russian artillery, logistics hubs, enemy depots and command posts," the government official said.
According to him, thanks to the GPS antenna, which is almost impossible to jam, the drone is very resistant to enemy EW. Due to the complete autonomy of the drone, the enemy cannot calculate its coordinates and the ground command, which makes it possible to protect the operators.
Fedorov noted that the Backfire is being tested at the front and is showing good results. Over the past two months, the Ukrainian military has carried out at least 50 successful missions. The developers are cooperating with the Angry Birds squadron of the Ukrainian Armed Forces, which help improve the unmanned aerial vehicle.
"The 'bird' has already received approval from a Defense Ministry commission and is awaiting an order to be approved for operation. This means that the state will be able to officially purchase these drones. The creative team is already preparing for the mass production of the UAV," Fedorov wrote.