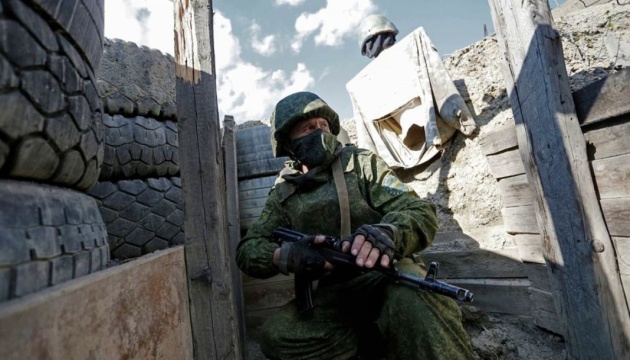 "Take the position or die": Ukraine's Army tells of new Russian tactics near Avdiivka
The invaders do not stop trying to besiege the town of Avdiivka in Donetsk region as the Russian military command is replenishing the depleted assault units.
That's according to Oleksandr Shtupun, the spokesman for the Tavria Grouping of Troops, who spoke on the air of the national telethon, Ukrinform reports.
"If you roughly characterize the tactics of the Russian generals' toward their subordinates, it's ``take the position or die,'' he said.
Shtupun explained that precisely because of this stance by the Russian command that the number of deserters is increasing, and officers are forced to deploy the so-called "blocking units", physical force, and sometimes even shoot their soldiers.
"The enemy's offensive efforts east of Keramik, also in the areas of Novobakhmutivka, Stepove, and Avdiivka, saw no success. In total, 26 attacks were repelled there in the past day," the spokesman said.
At the same time, 22 attacks were repelled in the direction of Marinka and Novomykhailivka, while in the Shakhtarske direction the enemy undertook assault efforts near Staromayorske, achieving no gains.
"In Zaporizhzhia region, unsuccessful enemy attacks were recorded in the areas of Robotyne, Novoprokopivka, and west of Verbove," Shtupun emphasized.
Meanwhile, the Ukrainian Armed Forces continue their offensive operation in the Melitopol direction.
"In total, the enemy lost 531 personnel in action in the Tavria operational zone, five invaders surrendered in Donetsk region. Some 36 units of military equipment were destroyed. Among them are two air defense systems and two units of specialized equipment. Also, two ammunition depots and three more 'rather important' targets were destroyed," the spokesperson concluded.
As Ukrinform reported earlier, Russian invaders have been destroying the civilian infrastructure and residential blocks in Avdiivka.