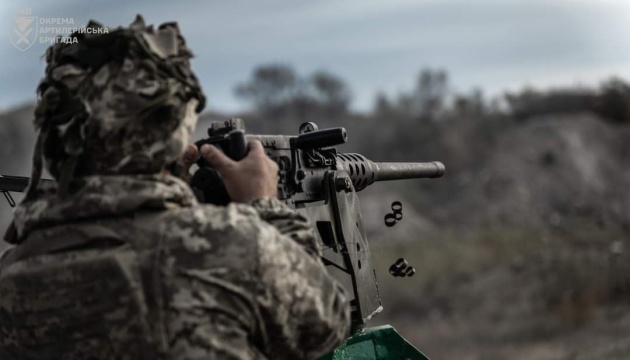 UK intel sees few immediate prospects of major changes on front as winter approaches
Despite intense hostilities in three areas on the battlefield, neither Ukraine nor Russia has achieved substantial progress.
The relevant statement was made by the Ministry of Defence of the United Kingdom on the social media platform X, referring to the latest Defence Intelligence update, an Ukrinform correspondent reports.
According to the analysts, over the last week, the most intense ground combat has been taking place in three areas, namely on the Kupiansk axis, in the Luhansk region; around Avdiivka in the Donetsk region; and on the left bank of the Dnipro River in the Kherson region, where Ukrainian forces have established a bridgehead.
However, neither side has achieved substantial progress in any of these areas. Russia continues to suffer particularly heavy casualties around Avdiivka, the UK intelligence noted.
Eyewitness reports suggest small uncrewed aerial vehicles and artillery (especially cluster rounds) continue to play a major role in disrupting the attacks of both sides.
"As colder winter weather sets in earnest in eastern Ukraine, there are few immediate prospects of major changes in the frontline," the UK intelligence concluded.
A reminder that, between February 24, 2022 and November 18, 2023, Russia's total combat losses in Ukraine reached 317,380 troops.