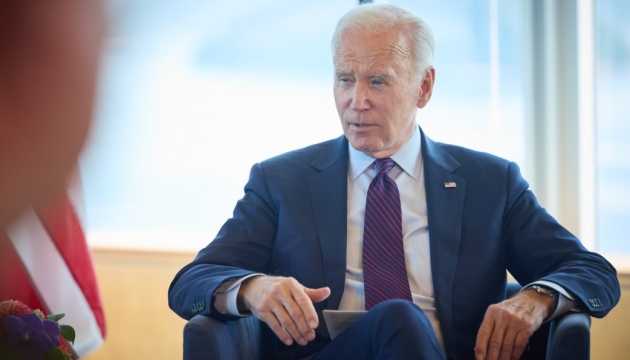 Biden on ATACMS for Ukraine: We worked out everything asked for
U.S. President Joe Biden stated that everything requested by President Zelensky regarding the transfer of ATACMS long-range missiles to Ukraine had been worked out.
Biden said this after his speech on the Administration's efforts to cancel student debt, Ukrinform reports.
"I have spoken with Zelensky, and everything he asked for, we worked out," Biden noted.
In this way, he answered the reporter's question about whether he promised the President of Ukraine to deliver ATACMS missiles.
As reported, U.S. Assistant Secretary of the Army for Acquisition, Logistics, and Technology Douglas Bush said that the U.S. Department of Defense was ready to provide Ukraine with some of its ATACMS long-range missiles equipped with cluster munitions as soon as President Biden approved their transfer.