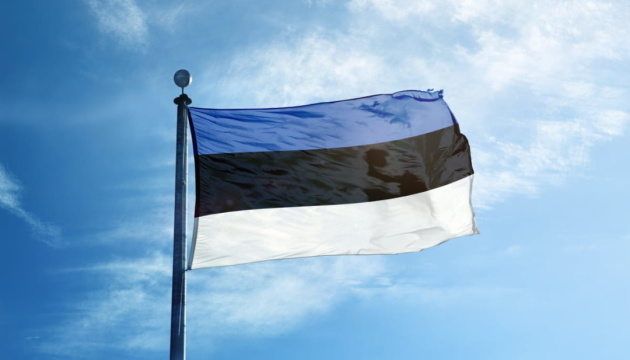 Estonian FM opens Ukrainian bridge rebuilt with Estonia's support
Minister of Foreign Affairs of Estonia Margus Tsahkna on Tuesday opened a bridge in Ukraine which has been rebuilt with Estonia's support after it was partially destroyed in March 2022.
That's according to Estonia's public broadcaster ERR, Ukrinform reports.
Estonia contributed EUR 1 million to the project, a third of the total cost. This is already the second object built in the Zhytomyr region with Estonia's support. A new kindergarten was opened with Estonia's assistance in Ovruch in June this year.
The second reconstruction project in 🇺🇦 by 🇪🇪 is ready and we won't stop!

Today I was very honored to open the Malyn bridge in Zhytomyr 🇺🇦#rebuildukraine #StandWithUkraine pic.twitter.com/J4A2oTrtD9

— Margus Tsahkna (@Tsahkna) October 3, 2023
On March 6, 2022, Russian forces bombed the area, destroying the Malyn Bridge which links two parts of the city. The foreign minister said reconstructing the bridge is "crucial for the local community" and a "symbolic step" that shows Estonia's determination to support reconstruction efforts.
"We are still here for the Ukrainians with economic assistance, military support and necessary skills to make sure people can return to their normal lives as soon as possible and Ukraine becomes a member of the European Union. Ukraine's reconstruction will take decades and it is all the more reason for us to do it consistently," Tsahkna said.
Estonia's part of the reconstruction was carried out by the Estonian Centre for International Development (ESTDEV) with the company Stricto Project of bridge expert Andreas Papp.
Tsahkna attended the EU foreign ministers meeting in Kyiv on Monday and also met with Ukraine's Prosecutor General Andriy Kostin, Infrastructure Minister Oleksandr Kurakov and the parliament's human rights ombudsman Dmytro Lubinets.