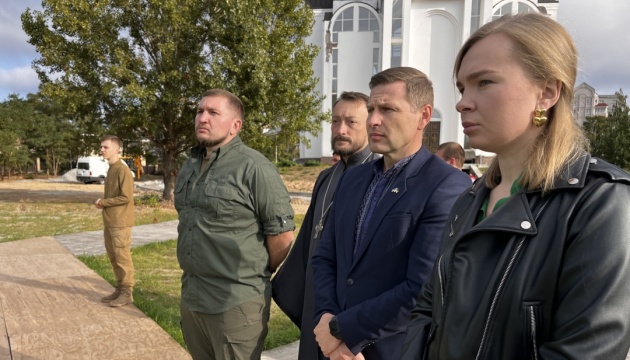 Estonian defense minister visits Bucha, Irpin
Estonian Defense Minister Hanno Pevkur has paid a working visit to the Kyiv region. He visited the Kyiv suburbs of Irpin and Bucha, the cities most affected during active hostilities.
The Kyiv Regional Military Administration said this in a post on Facebook, Ukrinform reports.
The minister visited the Hostomel highway where active reconstruction of residential houses and the road is underway. He also familiarized himself with the construction of apartment buildings in the Irpinski Lypky residential complex, one of which was completely destroyed.
In addition, he inspected the site of the comprehensive reconstruction of private houses opposite Irpinsky Lypky.
In Bucha, the minister of defense visited the Church of the Holy Apostle Andrew the First-Called and All Saints and the Memorial to the Victims of the Russian Invasion.
"This is Hanno Pevkur's second visit to the Kyiv region. His first visit was in June of last year," the post said.
Kyiv region governor Mykhailo Yemets accompanied the Estonian defense minister on his trip to the region.
Photo credit: Kyiv Regional Military Administration